Tim Chester
Tim Chester (PhD, University of Wales) je farárom v Grace Church, Boroughbridge, Veľká Británia, člen fakulty Crosslands Training, je autorom viac ako 30 kníh. Má doktorát z teológie a bol docentom misiológie. Tim je ženatý s Helen a má dve dcéry.
Evanjelium v centre rodiny
Veľa kníh sa snaží pomáhať rodičom, aby vychovali deti dobre pripravené a zrelé pre život. Ale táto kniha sa zameriava na celé rodiny, aby v nich vyrastali veriaci ľudia – spoločne, deti aj rodičia, ktorí poznávajú Boha, vyznávajú Krista, p...
In stock
See more...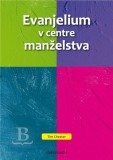 Evanjelium v centre manželstva
Naša kultúra nemá o manželstve vysokú mienku. Na rozdiel od nej Biblia považuje manželstvo nielen za vzácne a celoživotné, ale aj za obraz vzťahu, ktorý je v jadre evanjeliovej správy – za obraz jednoty Ježiša Krista s ľudom, ktorý zachráni...
In stock
See more...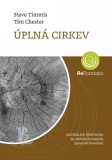 Úplná cirkev
"Cirkev nie je stretnutie, na ktoré chodíte, ani miesto, kam vstupujete. Je to naša identita v Kristovi. Je to identita, ktorá formuje celý život, takže život a misia môžu byť 'celé o cirkvi'," píšu autori Tim Chester a Steve Timmis. S taký...
In stock
See more...