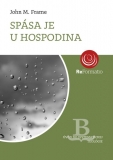 Spása je u Hospodina
Kniha takmer neformálnym spôsobom rozoberá biblické pravdy, vysvetľuje kľúčové pojmy systematickej teológie a premýšľa o ich význame a vzťahoch. John M. Frame je profesorom systematickej teológie na Reformovanom teologickom seminári v Orla...
In stock
See more...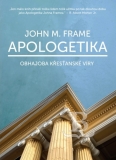 Apologetika
Tato kniha je rozsáhlou úpravou a rozšířením díla Apologetics to the Glory of God (1994) známého teologa Johna Framea, která vnáší světlo do poselství a metody opravdové křesťanské apologetiky a jejích důkazů, obrany i útoku. "Apologetika ...
In stock
See more...